The largest and most efficient solar power parks in the Baltic states open in Lithuania
One of the most advanced and efficient remote solar power plants in the Baltic states is beginning to generate low-cost green electricity for Lithuanian businesses. The Green Genius international renewable energy company has invested over 10 million euros in new solar power parks in Lithuania. The combined power of these solar power plants exceeds 13.5 MW, and the estimated annual output should reach 17,000 MWh—an amount equal to the total yearly average consumption of the residents of Šilutė. In total, these solar power parks occupy a combined area of 23 hectares, while two of the parks (with installed capacities of 4.199 MW and 4.984 MW) are the largest of their kind in Lithuania.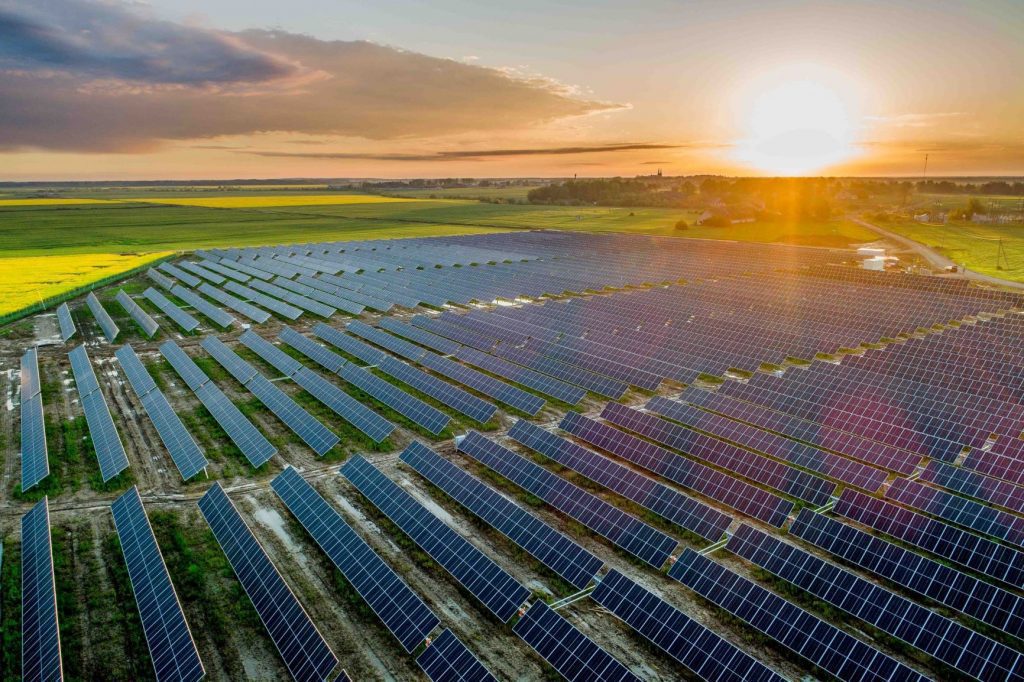 Green, as well as local
Green Genius has established over 100 solar power plants of various sizes across Lithuania, with a combined power of over 19 MW.  They generate 19,000 MWh of clean energy annually and prevent 8,000 tonnes of CO2 emissions. The electricity produced by Green Genius is not only sustainable, but also local—thereby increasing the country's energy independence.
"We're successfully investing in renewable energy projects across Europe, because the main goal of our company is to help prevent climate change. We believe that increasing the capacity of renewable energy is the only way to reduce the greenhouse effect. In pursuit of this goal, we're investing in new projects without waiting for national or EU aid. The new 13.5 MW remote solar power parks in Lithuania were built without any governmental aid, and we will continue to build more as long as the government facilitates the integration of our low-cost, locally-produced green energy into the network. Re-establishing energy auctions would certainly make our lives easier, too", observed Ruslanas Sklepovičius, CEO of Green Genius.
Mr Sklepovičius also notes that the customers of solar power parks—responsible and sustainable businesses—make use of renewable energy without governmental prompts or incentives. Green energy is cheaper compared to regular electricity purchased from other suppliers. Despite being produced at the most advanced solar power parks, green energy can be sold at a competitive price.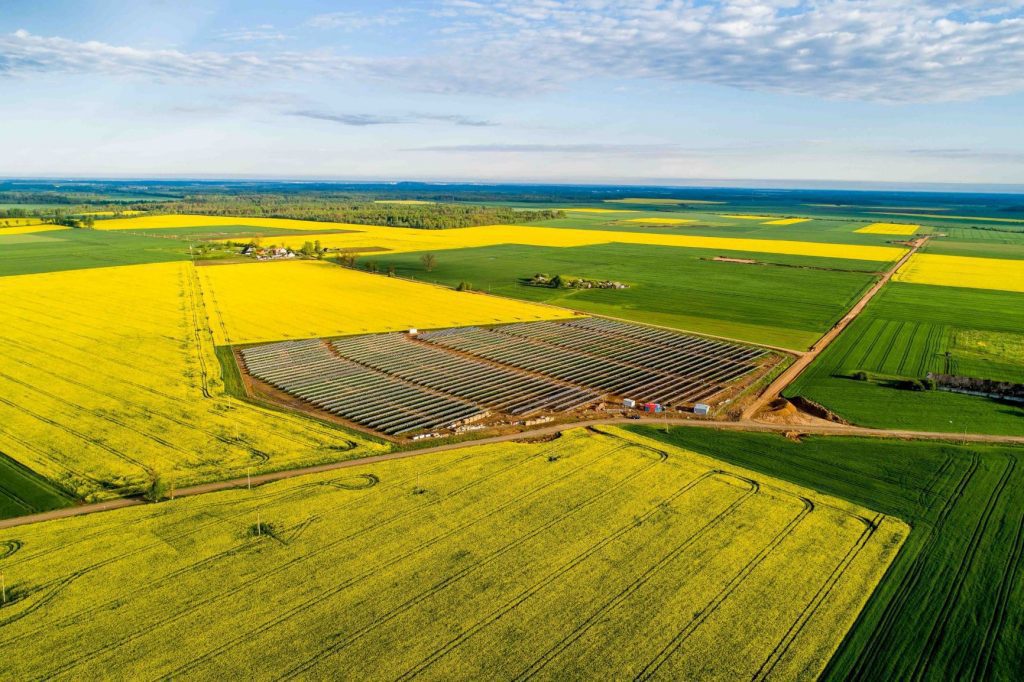 Multiple advanced technologies in one place
Green Genius is constantly on the look-out for innovative solutions in search of more effective ways to use renewable energy resources. In the construction of new solar power parks, Green Genius utilises the most advanced technologies to ensure durability and maximum efficiency when generating power. Such technologies include solar trackers, high-quality voltage converters, and efficient 530–535 W bifacial monocrystalline modules, which are manufactured sustainably by a producer listed in the highest Bloomberg Tier 1 ranking.
Lithuanian solar power parks already use bifacial dual-glass solar modules, which are superior to monofacial modules in terms of efficiency and durability. Bifacial modules have a life cycle of 30 years. They collect direct sunlight as well as reflections from the ground and other surfaces, enabling electricity generation from both the front and rear sides of the module. The use of the rear side of the module increases electricity generation by 25%.
What makes Green Genius solar power parks unique is the use of a rotating mounting for solar modules. The majority of solar power parks in Lithuania are built by mounting solar modules on fixed (i.e., immobile) structures. However, automated tracking modules rotate according to the sun's position using an astronomical algorithm with no more than a single degree of deviation. This particular advancement allows Green Genius' solar power parks to generate 15–25% more electricity. Another advantage of this mounting system is its self-sustainability. Rather than power being consumed from the national grid, it is instead supplied by an additional solar module and an energy storage unit.
A monitoring system installed across all Green Genius solar power parks allows for the remote observation and management of the operations of the power plant, and for data analysis.
Sustainable businesses choose green energy
The consumption of renewable energy is one of the indicators of a sustainable business. Remote solar power parks afford a variety of businesses and public sector entities the opportunity to be more sustainable. Circle K, Staticus, Limedika, and other prominent companies have already chosen to use low-cost, locally-produced green energy.  
A dedicated 3 MW solar power park will provide electricity to the Business Stadium West and Business Stadium North business centres, the Marriot hotel, and other office buildings owned by the Hanner real estate developer. The solar power plant rented by Hanner will decrease the purchase of electricity from the wholesale market by 30% across the entire group of companies, while a portion of the developer's properties will be supplied with 100% green energy.
"Achieving sustainable operations and lower environmental impact is a long-term obligation of our social responsibility. We took the first major step towards zero CO2 emission over two years ago by choosing to rent a solar power park with a capacity of 140 kW on the roofs of our office buildings. One third of our energy requirements will be met by power from our own solar park this summer", said Arvydas Avulis, chairman of the board at Hanner.
Green Genius' attention to sustainable business practices is not limited to Lithuania. The company is equally striving to ensure that all materials used in its projects are produced sustainably, without abusing human rights or using underage labour.