Co trzeba wiedzieć przed dzierżawą działki pod fotowoltaikę?
Posiadasz grunty rolne, jednak jakość gleby nie jest zadowalająca, a rolnictwo uważasz za zbyt ryzykowny biznes i masz inne plany na przyszłość? A może ziemia weszła w Twoje posiadanie za sprawą dziedziczenia i nie masz pomysłu, w jaki sposób czerpać z niej zyski? Do niedawna poza uprawą lub hodowlą zwierząt jedynym wyjściem było zalesienie takiej działki, jednak transformacja energetyczna między innymi w kierunku zwiększenia udziału źródeł odnawialnych, jaką przechodzi Polska otwiera ciekawą możliwość. Godną rozważenia opcją stała się dzierżawa działki pod fotowoltaikę.
Wystarczy znaleźć inwestora, który wybuduje na tych gruntach farmę słoneczną, aby przez kilkadziesiąt lat czerpać na mocy w dzierżawy stały dochód waloryzowany o inflację nie przejmując się ryzykiem biznesowym. Udostępniając swoją ziemię nie ponosisz żadnych kosztów inwestycji i nie interesuje Cię nawet opłata mocowa. Brzmi atrakcyjnie? Sprawdź, czym powinna charakteryzować się odpowiednia działka pod fotowoltaikę, od czego zależy wysokość czerpanych z tytułu dzierżawy dochodów i dlaczego udostępnienie ziemi pod farmę fotowoltaiczną naprawdę się opłaca!
Dlaczego warto zdecydować się na dzierżawę działki pod fotowoltaikę?
Jeśli na Twoim gruncie powstanie farma słoneczna, zapewnisz sobie stały dochód przez kilkadziesiąt najbliższych lat w ramach umowy dzierżawy działki. W Green Genius jesteśmy jednym z europejskich liderów w dziedzinie energetyki odnawialnej i przeprowadziliśmy już wiele podobnych inwestycji na terenie kraju. Od 2015 roku wybudowaliśmy elektrownie o łącznej mocy 128 MW, co pozwoliło nam ugruntować swoją pozycję i zdobyć zaufanie na rodzimym rynku.
Oferujemy dzierżawę gruntu przez 29 lat, bo tyle wynosi w przybliżeniu żywotność instalacji fotowoltaicznej. Jednocześnie twoje interesy są doskonale zabezpieczone, bo chociaż jesteśmy zaufanym partnerem, nie musisz obawiać się o możliwość zasiedzenia nieruchomości w złej wierze, które wymaga okresu 30 lat samoistnego posiadania. Przez cały okres trwania umowy będziesz od nas otrzymywać stałe wypłaty czynszu, co roku waloryzowane o wartość inflacji. To doskonałe zabezpieczenie finansowe dla właściciela działki pod fotowoltaikę i jego rodziny. Warto wiedzieć, że czynsz z tytułu dzierżawy wraz z działką podlega dziedziczeniu.
Dochód nie jest uzależniony od żadnych czynników zewnętrznych, jak ma to miejsce w przypadku trudnej i ryzykownej działalności rolniczej. Twoja działka znajduje się w rękach zaufanego partnera i zarabiasz na niej więcej niż w przypadku zalesienia. Dodatkowo przyczyniasz się do powstawania na terenie Polski zielonej energii. Działka pod fotowoltaikę to dobry pomysł z ekologicznego i ekonomicznego punktu widzenia!
Jakie grunty dobrze sprawdzą się jako działka pod fotowoltaikę?
Jeśli interesuje Cię skapitalizowanie swojej nieruchomości bez ryzyka, w pierwszej kolejności sprawdź, czy twoja ziemia spełnia kryteria, jakimi powinna charakteryzować się działka pod fotowoltaikę. Wymagania dla gruntów, na których ma stanąć farma słoneczna nie są szczególnie wygórowane. Najważniejsze kryteria to:
Powierzchnia działki wynosząca przynajmniej 2 hektary,
Minimalna szerokość działki wynosząca 50 metrów,
Dostęp do sieci elektroenergetycznej znajdującej się w pobliżu, aby przyłączenie do niej farmy słonecznej było opłacalne,
Niska klasa bonitacyjna gleby: IV, V, VI
Miejscowy plan zagospodarowania przestrzennego niewykluczający budowy elektrowni, albo brak takiego planu,
Brak przynależności działki do obszarów chronionych, na przykład jako Natura 2000.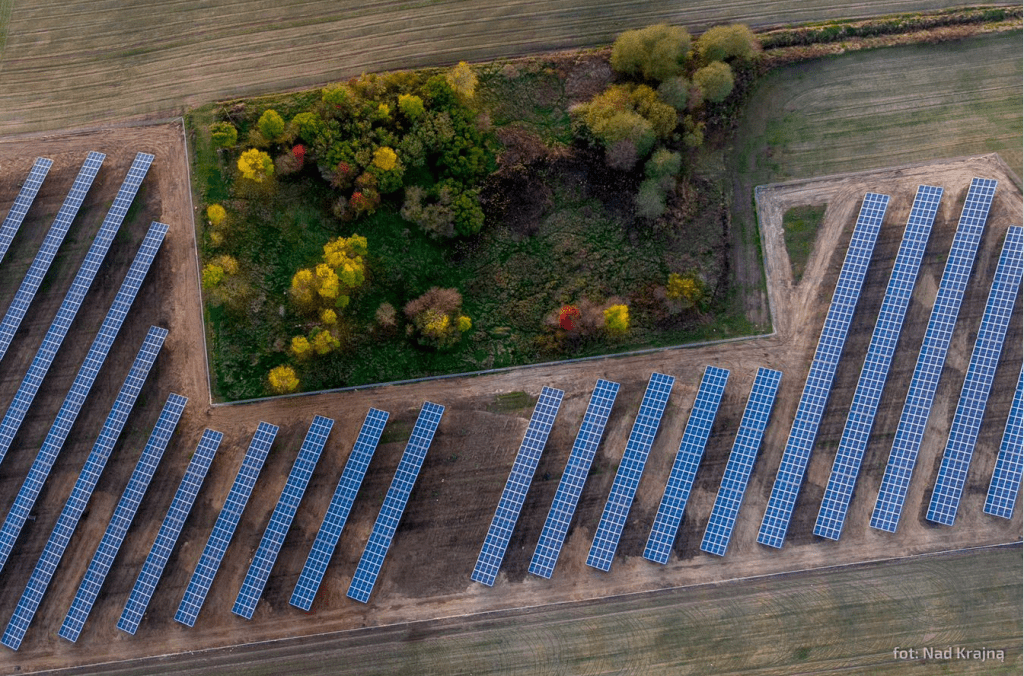 Jeśli Twoja działka spełnia podobne kryteria, jest pozbawiona zaawansowanej melioracji i relatywnie płaska, skontaktuj się z nami w celu przeprowadzenia jej bezpłatnego audytu.
Od czego zależy wysokość czynszu?
O tym, jak działka pod fotowoltaikę może efektywnie spełniać swoją funkcję decyduje kilka czynników. Należy do nich między innymi ukształtowanie terenu, a także wspomniana wyżej bliskość sieci elektroenergetycznej. W przypadku każdej umowy cenę dzierżawy negocjujemy indywidualnie, aby obie strony na niej zyskały. Wysokość czynszu zależy oczywiście przede wszystkim od powierzchni Twojej działki – im jest ona większa, tym elektrownia o wyższej mocy będzie mogła na niej postać.
Czy dzierżawa działki pod fotowoltaikę wiąże się z jakimiś kosztami i formalnościami?
Będąc konsumentem, a być może prosumentem energii elektrycznej z pewnością wiesz, że sytuacja na rynku w ostatnich latach się skomplikowała. Na fakturach za prąd pojawiła się między innymi opłata mocowa, która ma za zadanie poprawić bezpieczeństwo energetyczne. Jednak w przypadku dzierżawy działki pod fotowoltaikę sprawa jest o wiele prostsza.
Jako właściciel gruntów podpisujesz umowę z inwestorem, a następnie nie interesują cię żadne formalności związane z projektem i żadne koszty. W dodatku zanim rozpocznie się budowa elektrowni, możesz swobodnie korzystać ze swojej działki, na przykład prowadząc działalność rolniczą. Sfinalizowanie projektu i zdobycie niezbędnych dokumentów trwa przez wiele miesięcy, więc budowa nie rozpoczyna się natychmiast.
Co dzieje się z działką pod fotowoltaikę po zakończeniu umowy dzierżawy?
Długotrwała umowa to pewny dochód, a dla inwestora gwarancja, że budowa elektrowni okaże się opłacalna. Gdy umowa dotycząca działki pod fotowoltaikę dobiegnie końca, naszym zobowiązaniem jest przywrócenie działki do pierwotnego stanu i usunięcie całej infrastruktury w ciągu sześciu miesięcy. Twoja działka pozostanie gruntem rolnym i nie zostanie przekształcona w działkę budowlaną. Do Ciebie będzie należeć decyzja, co zrobić z nią w przyszłości. Owocna współpraca może przerodzić się z kolejną opłacalną finansowo dzierżawę!