Co się stanie w przypadku mojej śmierci w trakcie trwania umowy dzierżawy gruntu?
Fotowoltaika staje się powoli jednym z najważniejszych filarów strategii energetycznej Polski. Podróżując przez nasz kraj coraz łatwiej natknąć się na duże farmy fotowoltaiczne, zajmujące zazwyczaj powierzchnię przynajmniej dwóch hektarów. Bez ingerencji w środowisko oraz generowania hałasu przez dekady będą produkowały zieloną energię pochodzącą ze słońca. Dzierżawa ziemi pod fotowoltaikę stała się atrakcyjną opcją dla właścicieli gruntów rolnych o niskiej jakości gleby, których uprawa jest ryzykowna. Stosunkowo łatwo znaleźć inwestora, który wydzierżawi taką działkę na okres 29 lat, zapewniając właścicielowi stały dochód, sięgający kilkunastu tysięcy złotych z hektara rocznie i waloryzowany o wskaźnik inflacji.
Wokół możliwości dzierżawy działki pod farmę fotowoltaiczną pojawia się wiele mitów i niedopowiedzeń. Jedną z kwestii, o którą często jesteśmy pytani jako potencjalny inwestor jest ewentualna śmierć właściciela ziemi. Na jakich zasadach odbywa się dziedziczenie wydzierżawionej działki? Czy spadkobiercy mogą bez przeszkód czerpać zysk w postaci czynszu za dzierżawę? Dziś szczegółowo mówimy tę kwestię na naszym blogu!
29 lat okresu dzierżawy działki
Zanim przejdziemy do kwestii dziedziczenia, przypomnijmy, na czym polega dzierżawa gruntu pod fotowoltaikę. Energia słoneczna pozwala na produkcję taniego i ekologicznego prądu, a inwestorzy tacy jak Green Genius poszukują gruntów pod budowę farm słonecznych. Powstają one na gruntach rolnych o niższej klasie bonitacyjnej gleby, czyli IV, V lub VI. Optymalny teren powinien być płaski lub nachylony na południe, chociaż nie jest to już niezbędne, a dużym atutem działki jest bliskość sieci elektroenergetycznej.
Dlaczego inwestorzy są zainteresowani właśnie dzierżawą, a nie zakupem działek, na których ma powstać przedsięwzięcie? Decyduje o tym polskie prawo. Zgodnie z nim nabywcami nieruchomości rolnych mogą stać się wyłącznie rolnicy indywidualni. Ponadto w ciągu pięciu lat od zakupu teren nie może być oddany w posiadanie innemu podmiotowi.
Umowa dzierżawy jest zazwyczaj podpisywana na 29 lat, co wynika po części z faktu, że zgodnie z prawem, umowy dzierżawy zawierane na czas dłuższy niż 30 lat, są po upływie tego okresu uznawane za zawarte na czas nieoznaczony, zaś zawarcie ich na czas krótszy w większym stopniu daje stronom gwarancję trwałości umowy. Okres 29 lat nie jest jednak związany z kwestią zasiedzenia, nie musisz się więc obawiać, że dzierżawca "zasiedzi" Twoją działkę. Zasiedzenie nieruchomości jest możliwe tylko wtedy, gdy jej posiadacz włada nią jak właściciel, zaś dzierżawca wykonuje jedynie swoje uprawnienia wynikające z umowy dzierżawy.
Do czasu rozpoczęcia inwestycji właściciel najpewniej będzie mógł dalej wykorzystywać swój teren, choć zakres dowolności i czas mogą się różnić w zależności od danego przypadku.
Kiedy budowa farmy słonecznej się rozpoczyna, dzierżawca płaci właścicielowi roczny czynsz wynoszący zazwyczaj kilkanaście tysięcy złotych za 1 hektar. Wysokość czynszu jest co roku waloryzowana o inflację i współpraca trwa do zakończenia umowy.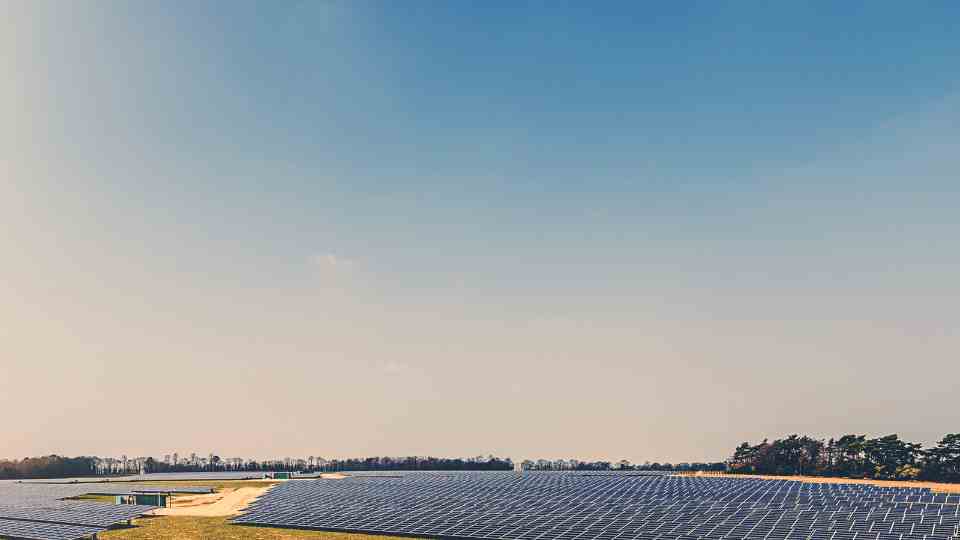 Dziedziczenie działki wydzierżawionej pod fotowoltaikę
Blisko 30 lat dzierżawy to bardzo długi okres i trudno przewidywać przyszłość z tak ogromnym wyprzedzeniem. W trakcie trwania umowy dzierżawy gruntu pod fotowoltaikę może dojść do śmierci właściciela. Nieprzypadkowo właściciele działek często zadają nam pytanie, co stanie się z terenem oraz podpisaną umową w razie ich ewentualnej śmierci?
Wbrew pozorom odpowiedź na to pytanie jest niezwykle prosta. Działka rolna, podobnie jak wszystkie inne składowe majątku, podlega dziedziczeniu. Spadkobiercy właściciela dziedziczą również wszystkie prawa i obowiązki związane z konkretną nieruchomością, a umowa dzierżawy nie stanowi pod tym względem wyjątku. Oznacza to w praktyce, że umowa dzierżawy nadal obowiązuje, natomiast czynsz płacony przez inwestora otrzymują spadkobiercy – na przykład współmałżonek, dzieci, wnuki bądź osoby wskazane w testamencie.
Sprzedaż lub darowizna działki w dzierżawionej pod fotowoltaikę
Przy okazji warto pochylić się nad jeszcze jedną kwestią interesującą właścicieli działek, które mogą zostać wydzierżawione pod budowę elektrowni fotowoltaicznej. Ziemia na której stoi inwestycja, w trakcie trwania umowy może zostać przez właściciela sprzedana albo przekazana bliskim jako darowizna. Co dzieje się w takim przypadku?
Prawa i obowiązki właściciela nieruchomości nie zmieniają się, a umowa, podobnie jak w przypadku dziedziczenia ziemi, nadal obowiązuje. W praktyce nabywca lub obdarowany staje się właścicielem działki, któremu przysługuje prawo do uzyskiwanego z tytułu dzierżawy czynszu.
Brak konieczności podpisywania nowej umowy
Czy dziedziczenie działki wydzierżawianej pod farmę fotowoltaiczną wiąże się z punktu widzenia spadkobierców z dodatkowymi formalnościami? Jeśli w trakcie trwania umowy dzierżawy dojdzie do śmierci właściciela, spadkobiercy muszą oczywiście przeprowadzić sprawę spadkową dotyczącą całego majątku. Po jej zakończeniu automatycznie stają się właścicielami działki.
Nie istnieje konieczność podpisywania lub aktualizowania umowy z inwestorem, który na dziedziczonej nieruchomości wybudował farmę fotowoltaiczną. Dotychczasowe warunki nadal obowiązują w ramach podpisanego przez poprzedniego właściciela dokumentu.
Dzierżawa działki pod fotowoltaikę jako zabezpieczenie przyszłości i rodziny
Dziedziczenie nieruchomości rolnych pozwala spojrzeć na dzierżawę gruntów pod fotowoltaikę z dodatkowej perspektywy. Właściciel ziemi może potraktować umowę i wynikający z niej czynsz jako własne zabezpieczenie finansowe, jak również zabezpieczenie finansowe przyszłych pokoleń.
Praktyka pokazuje, że nie wszyscy potomkowie pragną kontynuować działalność rolniczą swoich przodków. W końcu jest to biznes naznaczony sporym ryzykiem, zwłaszcza kiedy plony bywają niezadowalające, a zmiany na rynku są obecnie trudne do przewidzenia. Rodzice decydujący się na wydzierżawienie gruntu pod fotowoltaikę zyskują w ten sposób pewność, że po ich ewentualnej śmierci dzieci wraz z ziemią odziedziczą po nich atrakcyjny pasywny dochód!