Co z panelami pod zakończeniu okresu dzierżawy gruntu pod farmę fotowoltaiczną?
Panele słoneczne na stałe zadomowiły się w polskim krajobrazie, a farmy słoneczne  prężnie rosną. Energia pochodząca z tych zielonych elektrowni trafia następnie na rynek za sprawą aukcji, albo jest sprzedawana bezpośrednio do odbiorców – na przykład przedsiębiorstw lub samorządów. To sprawia, że dzierżawa gruntu rolnego niskiej klasy IV, V lub VI pod panele fotowoltaiczne może stanowić ciekawą opcję dla jego właściciela. Jednak co dzieje się po okresie trwania umowy? Odpowiadamy.
W Green Genius stale poszukujemy optymalnych gruntów pod kolejne inwestycje przez co dobrze znamy wątpliwości towarzyszące decyzji o dzierżawie pod fotowoltaikę. Potencjalni wydzierżawiający często zadają pytania, co dzieje się z wybudowaną infrastrukturą po zakończeniu umowy dzierżawy. W końcu panele słoneczne mają ograniczoną żywotność. Drugim często poruszanym zagadnieniem jest status prawny ziemi, gdy dzierżawa gruntu rolnego pod elektrownię dobiegnie końca. Dziś postaramy się rozwiać wszelkie wątpliwości poruszając na blogu te dwie palące kwestie!
Dlaczego dzierżawa gruntu rolnego pod fotowoltaikę jest tak opłacalna?
Dzierżawa gruntu pod fotowoltaikę stanowi godny rozważenia pomysł dla właścicieli ziemi, którzy z różnych powodów nie wiążą swojej przyszłości z rolnictwem, również emerytowanych rolników szukających dodatkowego zabezpieczenia finansowego. W ten sposób można ograniczyć ryzyko, z jakim ze względu na szkodniki, choroby roślin, anomalie pogodowe czy niepewną sytuację na rynku obarczona jest uprawa. Wśród naszych partnerów znajdują się też osoby, które odziedziczyły grunty i pragną czerpać z nich pasywny dochód.
W Green Genius interesuje nas dzierżawa gruntu rolnego na okres 29 lat. Przez cały okres trwania umowy zapewniamy stały dochód waloryzowany o inflację bez konieczności przeznaczenia kapitału na inwestycję. Również wszelkie formalności niezbędne do załatwienia, zanim powstanie elektrownia wyposażona w panele słoneczne bierzemy na siebie. Nasi partnerzy doceniają uzyskane w ten sposób bezpieczeństwo finansowe.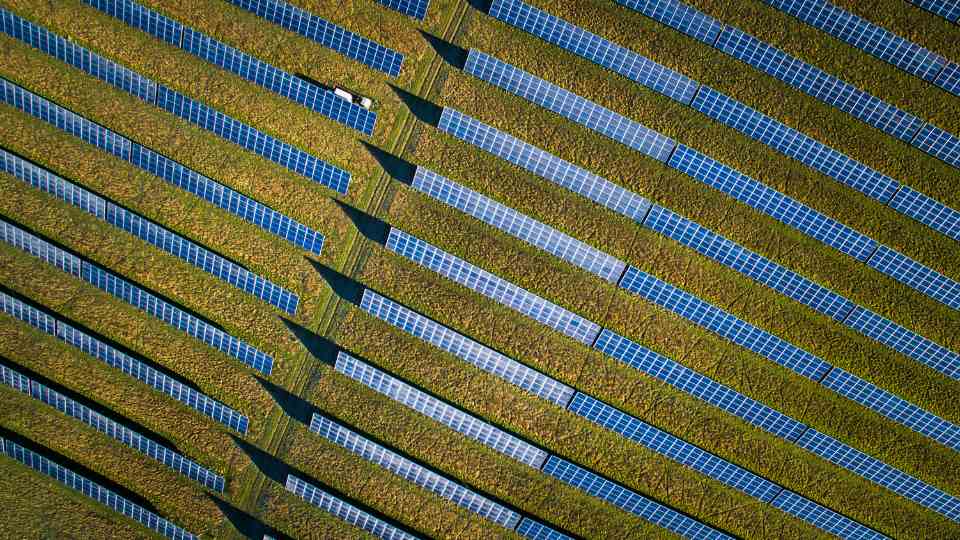 Dzierżawa gruntu rolnego pod fotowoltaikę – co następuje po zakończeniu umowy?
Czas umowy dzierżawy gruntu pod farmę fotowoltaiczną określony jest na 29 lat, co wynika z prawnej ochrony przed zasiedleniem. Jednakże dobrze mieć na względzie także inną zależność pośród przewidywań użytkowania farmy fotowoltaicznej. Panele słoneczne charakteryzują się ograniczoną żywotnością –  z czasem tracą swoją pierwotną efektywność.
Co następuje, gdy dzierżawa gruntu rolnego po 29 latach dobiegnie końca? W Green Genius rozwiązujemy tę kwestię już w momencie podpisywania umowy z naszym partnerem – właścicielem wydzierżawiającym grunt. Na mocy umowy zobowiązujemy się w terminie najpóźniej 6 miesięcy od rozwiązania lub zakończenia obowiązywania umowy usunąć panele słoneczne i przywrócić teren do stanu pierwotnego, jaki zastaliśmy przed rozpoczęciem inwestycji. Z biznesowego punktu widzenia 29 lat trwania umowy stanowi bardzo odległą perspektywę, jednak nic nie stoi na przeszkodzie, by w przypadku woli ze strony obu stron w przyszłości podpisać kolejną umowę.
Czy grunt, na którym stały panele słoneczne pozostanie gruntem rolnym?
Drugie często poruszane przez naszych partnerów decydujących się na dzierżawę gruntu rolnego zagadnienie dotyczy statusu prawnego działki, która może być przeznaczona pod elektrownię fotowoltaiczną. Fakt, że na terenie znajdą się panele słoneczne i powstanie elektrownia fotowoltaiczna może wprowadzać właściciela działki w błąd, co do możliwość wykorzystania jej na cele rolne po upływie okresu dzierżawy.
Gdy dzierżawa gruntu rolnego przeznaczonego pod projekty elektrowni fotowoltaicznych dobiegnie końca, działka zostaje przywrócona przez dzierżawcę do stanu pierwotnego, który umożliwi prowadzenie na niej działalności rolniczej. W takiej sytuacji wystarczy zgłosić podjęcie takiej działalności w odpowiednich urzędach, które powinny odnotować to we właściwych rejestrach. Oprócz tego praktyka pokazuje, że budowa farmy fotowoltaicznej zazwyczaj nie pokrywa całej powierzchni działki. Z punktu widzenia jej właściciela dobrą wiadomość stanowi fakt, że na niewykorzystanym terenie nadal można prowadzić działalność rolniczą lub czerpać z niego korzyści w inny sposób.
Panele słoneczne –jak wyglądają recykling i utylizacja?
Fotowoltaika stanowi odnawialne źródła energii nie tylko ze względu na fakt, że produkowany prąd w całości pochodzi z promieniowania słonecznego. Gdy ogniwa fotowoltaiczne kończą swój żywot, większość materiałów wykorzystanych do ich wyprodukowania można poddać recyklingowi. Dotyczy to przede wszystkim aluminium, szkła, a za sprawą specjalnych procesów termicznych i chemicznych również półprzewodników. Nawet 90% ogniw podlega obecnie recyklingowi.
Warto pamiętać, że dzierżawa gruntów pod fotowoltaikę jest nie tylko szansą na uzyskanie pasywnego dochodu, ale także formą przysłużenia się środowisku, które od lat pozostaje nadmiernie obciążone na skutek powszechnego wykorzystywania paliw kopalnych.