Dlaczego warto korzystać z odnawialnych źródeł energii?
Transformacja energetyczna Polski na naszych oczach staje się faktem. Chociaż obecnie większość produkowanego w Polsce prądu pochodzi ze spalania węgla brunatnego i kamiennego, już wkrótce trend ten ma się mocno zmienić. Niedawno zapowiedziano ogromne inwestycje z zakresu energetyki atomowej, a udział odnawialnych źródeł energii w polskim miksie energetycznym wciąż rośnie. We wrześniu 2022 roku OZE odpowiadały za 18,2% wyprodukowanego w naszym kraju prądu. Być może wynik nie rzuca na kolana, za to tempo wzrostu jest naprawdę imponujące, głównie za sprawą fotowoltaiki.
Odnawialne źródła energii mają swoje niezaprzeczalne zalety, a ich wykorzystanie jest niezbędne, aby transformacja energetyczna kraju zakończyła się sukcesem. Do OZE zaliczają się energia słoneczna, energia wiatrowa, energia wodna, a także spalanie biomasy i biogazu. Dlaczego odnawialne źródła energii są takie ważne i warto z nich korzystać? Wyjaśniamy!
Odnawialne źródła energii korzystne dla środowiska
Pierwszy argument przemawiający za wykorzystaniem odnawialnych źródeł energii to z pewnością zwiększenie troski o środowisko. Nie od dziś wiadomo, że spalanie węgla kamiennego i brunatnego przyczynia się do ogromnej emisji gazów cieplarnianych. Niewiele lepiej pod tym względem wypada wbrew pozorom energia gazowa. Konsekwencje śladu węglowego wynikającego ze spalania paliw kopalnych są dziś dobrze znane i bezsporne.
Emisja gazów cieplarnianych, przede wszystkim dwutlenku węgla przyczynia się do radykalnego ocieplania klimatu. Wydawać by się mogło, że zjawisko z pozoru nie jest groźne – większość z nas preferuję wysokie temperatury i jesteśmy zadowoleni, gdy zimą nie występują potężne mrozy, ani długo utrzymujące się obfite opady śniegu. Jednak sprawa jest bardziej złożona, ponieważ wraz z tym wiążą się nietypowe i gwałtowne zjawiska atmosferyczne – w tym ulewy, susze, silne wiatry, które już dziś mają znaczący wpływ na gospodarkę.
Wystarczy wspomnieć o ściśle uzależnionym od kaprysów pogody rolnictwie. W dodatku Polska należy do najmniej zasobnych w wodę słodką państw Europy, a coraz częściej możemy obserwować niepokojąco niski poziom wód. Dlatego transformacja energetyczna w kierunku odnawialnych źródeł energii, a w dodatku niskoemisyjnych jest tak bardzo istotna!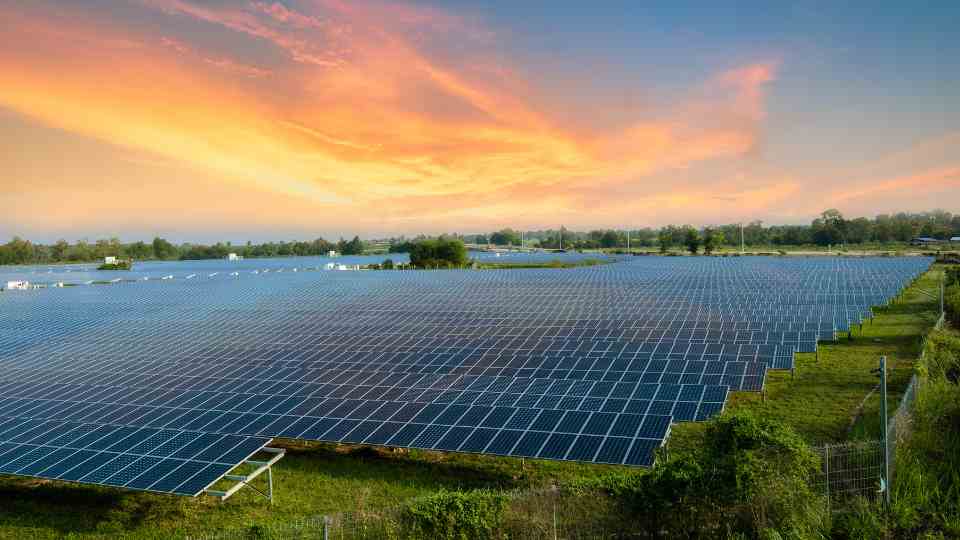 Odnawialne źródła energii korzystne dla zdrowia
Jednak gazy cieplarniane nie są jedynymi produktami ubocznymi, jakie powstają w wyniku spalania paliw kopalnych, przede wszystkim węgla. Do atmosfery wraz z nimi przedostają się niezwykle szkodliwe zanieczyszczenia zatruwające środowisko, takie jak tlenki azotu i siarki. Równie szkodliwe działanie ma pył przedostający się do atmosfery. Powietrze, którym oddychamy ma naprawdę niską jakość.
Co prawda większość zanieczyszczeń powietrza wiąże się z tak zwaną niską emisją, czyli pochodzącą z domowych urządzeń grzewczych, przede wszystkim przestarzałych wykorzystujących węgiel i drewno, jednak nie można bagatelizować znaczenia elektrowni węglowych. One również przyczyniają się do smogu spowijającego polskie miejscowości. Warto jeszcze wspomnieć, ze rocznie na choroby wywołane zanieczyszczonym powietrzem, przede wszystkim schorzenia płuc umiera w naszym kraju ponad 40 000 osób. Innymi słowy to tak, jakby co roku z mapy Polski znikało jedno miasto powiatowe.
Odnawialne źródła energii – niskoemisyjne lub całkowicie bezemisyjne mają szansę odmienić ten przykry ten, dlatego transformacja energetyczna je uwzględnia i naprawdę warto w nie inwestować zarówno w komercyjnej energetyce, jak i na poziomie gospodarstw domowych, gdzie opłacają się instalacje fotowoltaiczne.
Odnawialne źródła energii, czyli niemal nieograniczone zasoby
Jednak abstrahując od korzyści dla ludzkiego zdrowia i środowiska, odnawialne źródła energii i tak stanowią naszą przyszłość. Ich ogromną zaletą jest fakt, że są praktycznie nieograniczone – stąd zresztą bierze się ich nazwa. Zasoby powszechnie dziś wykorzystywanych paliw kopalnych prędzej czy później wyczerpią się, więc transformacja energetyczna musi uwzględniać wykorzystanie OZE.
Oczywiście panele fotowoltaiczne czy elektrownie wiatrowe wymagają wykorzystania pewnych zasobów do ich produkcji, która wiąże się z powstawaniem śladu węglowego, jednak nadal energia czerpana w ten sposób jest tańsza i w ogólnym rozrachunku wypada bardziej korzystnie dla środowiska. Warto jeszcze wspomnieć, że ceny paliw kopalnych na rynkach wahają się, dlatego zróżnicowany miks energetyczny jest bardzo korzystny dla gospodarki, jak również indywidualnych odbiorców kupujących energię elektryczną.
Odnawialne źródła energii na wyciągnięcie ręki
Polacy dobrze rozumieją konieczność płynące z  transformacji energetycznej i przejścia w kierunku odnawialnych źródeł energii. Dobrym tego dowodem są instalacje fotowoltaiczne powstające również na dachach prywatnych domów. Odbywa się to zresztą z korzyścią dla domowych budżetów.
Na fotowoltaice można jednak korzystać i zarabiać w nieco inny sposób. Jest nim dzierżawa ziemi pod budowę elektrowni słonecznej. Inwestorzy tacy jak Green Genius poszukują gruntów, które kiepsko nadają się do działalności rolniczej, za to stanowią doskonałe miejsce do stworzenia farmy słonecznej. Działka pod fotowoltaikę powinna mieć powierzchnię co najmniej 2 hektarów i szerokość przynajmniej 50 metrów. Poza tym wymagana jest bliskość sieci elektroenergetycznej, a miejscowy plan zagospodarowania przestrzennego musi pozwalać na budowę elektrowni. Zapraszamy do kontaktu wszystkich właścicieli gruntów zainteresowanych zarabianiem na zielonej energii!