Na co zwrócić uwagę podpisując umowę dzierżawy gruntu na farmę PV?
W Green Genius dokładamy wszelkich starań, by współpraca z naszymi partnerami odbywała się na transparentnych zasadach. Umowa dzierżawy gruntu, na którym ma powstać farma PV obowiązuje przez długi okres sięgający 29 lat. Z tego względu zależy nam, aby obie strony pozostały w tym czasie zadowolone ze współpracy. Takie podejście pozwoliło nam zdobyć zaufanie ze strony wydzierżawiających ziemię pod nasze inwestycje i zbudować bardzo pozytywną opinię na rynku. To dzięki niemu staliśmy się jednym z europejskich liderów w dziedzinie energetyki odnawialnej.
Boom na fotowoltaikę w postaci farm PV o dużej mocy zainstalowanej sprawił, że w branży pojawiają się kolejne podmioty pragnące zainwestować w zieloną energię i poszukujące gruntów pod budowę elektrowni. W dzisiejszym wpisie postanowiliśmy przedstawić mały poradnik dotyczący wydzierżawiania terenu na ten cel. W oparciu o stosowane przez Green Genius dobre praktyki wskażemy w nim najważniejsze kwestie, jakie powinna zawierać umowa dzierżawy gruntu pod farmę słoneczną, by wydzierżawiający zabezpieczył swoje interesy. Zapraszamy do lektury!
Dokładne określenie powierzchni i usytuowania działki, na której powstanie farma PV
Dzierżawa gruntu pod fotowoltaikę siłą rzeczy zazwyczaj nie dotyczy całości działki, jaką dysponuje właściciel. Farma PV o określonej mocy zainstalowanej jest budowana w miejscu, gdzie ze względu na ukształtowanie terenu, brak zacienienia, a także możliwość doprowadzenia przyłącza osiągnie swoją najwyższą efektywność. Z tego powodu umowa dzierżawy gruntu powinna dokładnie określać przedmiot dzierżawy, czyli powierzchnię, która zostanie efektywnie wykorzystana do budowy elektrowni. To właśnie za nią, a nie za całość działki wydzierżawiającemu przysługuje ustalony czynsz.
Równie istotną kwestię stanowi konkretne usytuowanie inwestycji na terenie działki. Warto pamiętać, że niepokryta zabudową część pozostaje do dyspozycji właściciela i może być przez niego dowolnie wykorzystywana, na przykład w działalności rolniczej. Usytuowanie inwestycji staje się tym bardziej istotne. Dobrym rozwiązaniem jest dołączenie do umowy dzierżawy gruntu mapy sytuacyjnej, na której obszar objęty dzierżawą pod farmę PV zostanie precyzyjnie zaznaczony.
Czynsz waloryzowany o inflację
Umowa dzierżawy gruntu podpisywana na 29 lat to bardzo poważna decyzja, a podejmując ją należy dobrze zadbać o swój interes finansowy. W dokumencie powinna oczywiście znaleźć się dokładna kwota czynszu netto lub brutto, którą inwestor będzie regularnie wypłacał wydzierżawiającemu, ale to nie wszystko. Ostatni rok pokazał, jak szybko pieniądz traci swoją wartość ze względu na inflację. Dlatego umowa dzierżawy gruntu powinna zawierać dodatkową klauzulę waloryzacyjną, dzięki której nominalna stawka czynszu będzie corocznie wzrastała o wartości inflacji.
Korzystanie z działki przed rozpoczęciem budowy
Zanim farma PV powstanie na dzierżawionym gruncie, może minąć sporo czasu liczonego w miesiącach, jeśli nie latach. Inwestor musi w pierwszej kolejności uzyskać niezbędne pozwolenia, takie jak warunki zabudowy, warunki przyłączeniowe, decyzja środowiskowa i pozwolenie na budowę. Termin ich wydania zależy od urzędników. Następnie tworzy się projekt wykonawczy farmy PV, by optymalnie wykorzystać potencjał gruntu.
Dopiero po jego akceptacji rozpoczyna się budowa. W tym czasie ziemia nie powinna stać odłogiem, skoro może być wykorzystywana do działalności rolnej. Tę kwestię można uregulować w umowie dzierżawy gruntu. W Green Genius zapewniamy naszym partnerom możliwie precyzyjne informacje o planowanym terminie rozpoczęcia inwestycji przekazywane z odpowiednim wyprzedzeniem.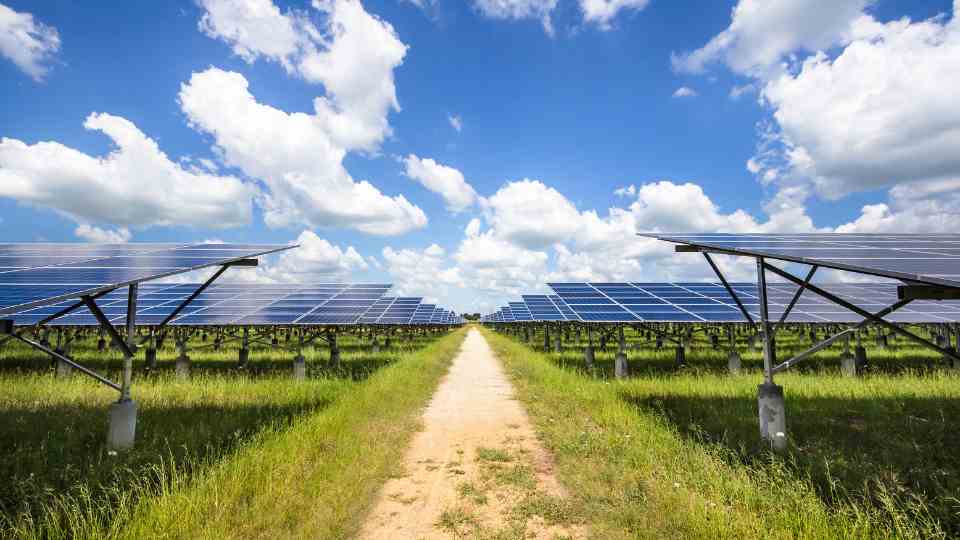 Koszty inwestycji po stronie inwestora
Farma PV to zazwyczaj co najmniej kilkumilionowa inwestycja, której prowadzenie wiąże się z dodatkowymi opłatami. w tym administracyjnymi. Warto pamiętać, że wydzierżawiający podpisujący umowę dzierżawy gruntu wciąż pozostaje właścicielem terenu, więc teoretycznie to on może zostać obciążony pobocznymi kosztami. W ciągu trzech dekad polskie prawo może ulec wyraźnym zmianom uwzględniającym nowe opłaty dla posiadaczy ziemi rolnej. Umowa dzierżawy gruntu  powinna więc zostać skonstruowana w taki sposób, by to inwestor pokrywał koszty, jakie zaistnieją ze względu na funkcjonowanie farmy PV.
W Green Genius zwracamy na to uwagę, a jedynym kosztem ponoszonym przez właściciela ziemi jest podatek dochodowy oraz podatek rolny do czasu rozpoczęcia budowy.
Demontaż instalacji
Istotnym zagadnieniem, jakie powinna zawierać umowa dzierżawy gruntu jest demontaż instalacji, gdy farma PV zakończy swoją pracę, a okres dzierżawy dobiegnie końca. Utylizacja i recykling paneli fotowoltaicznych, podobnie jak sam demontaż i transport wiążą się z kosztami. Podpisując umowę warto pragmatycznie zawrzeć w niej zapis, który zobowiąże inwestora do uporządkowania terenu po zakończeniu współpracy. W Green Genius przykładamy do tego ogromną wagę, a po zakończeniu dzierżawy w ciągu maksymalnie sześciu miesięcy przywracamy teren do stanu pierwotnego sprzed inwestycji. W dodatku umożliwi to wznowienie działalności rolniczej na tym terenie.
Dzierżawa działki pod fotowoltaikę stanowi rozsądny pomysł na czerpanie pasywnego dochodu, pod warunkiem podpisania umowy z uczciwym i doświadczonym w tej branży inwestorem!