Po czyjej stronie leży płacenie podatków związanych z dzierżawą gruntu pod famę FV?
Chociaż farmy fotowoltaiczne wyrastają w Polsce jak grzyby po deszczu, wiedza na ich temat wciąż nie jest powszechna. Nie ulega wątpliwości, że do elektrowni słonecznych należy przyszłość, a w dużej mierze już teraźniejszość polskiej energetyki. Są ekologiczne, w porównaniu do innych źródeł energii pozostawiają po sobie nikły ślad węglowy, nie wpływają negatywnie na środowisko i stanowią źródło taniego prądu. Ewentualne wątpliwości budzą kwestie prawne i podatkowe związane z budową farm fotowoltaicznych. Infrastruktura może powstać jedynie na gruntach rolnych, dlatego tak bardzo popularnym rozwiązaniem stała się dzierżawa gruntu pod fotowoltaikę.
To doskonały interes z punktu widzenia właścicieli ziemi, którzy ryzykowną uprawę pragną zamienić w stały pasywny dochód czerpany przez lata i co roku waloryzowany o stopę inflacji. Wydzierżawienie gruntów wiąże się z czynszem sięgającym aktualnie kilkunastu tysięcy złotych z jednego hektara. Jak wygląda podatek od dzierżawy gruntu rolnego pod fotowoltaikę? Czy właściciele wydzierżawiający ziemię muszą uwzględnić dodatkowe należności publicznoprawne, które wynikają z prawa podatkowego obowiązującego dziś lub mogące pojawić się w przyszłości? Czy budowa farmy fotowoltaicznej na wydzierżawionym terenie wiąże się z jakimiś dodatkowymi formalnościami z punktu widzenia właściciela? Wyjaśniamy!
Należności publicznoprawne po stronie dzierżawcy – zabezpieczenie interesów właściciela
Dzierżawa gruntu pod fotowoltaikę to dla właściciela działki poważna decyzja. Biorąc pod uwagę czynsz wynoszący kilkanaście tysięcy złotych za 1 hektar (zależny od ukształtowania terenu, bliskości linii elektroenergetycznej i stopy zwrotu z inwestycji), jest to opłacalny interes. W końcu dochód podlega corocznej waloryzacji o stopę inflacji, ma charakter pasywny, ponieważ nie wymaga ponoszenia kosztów i wraz z ziemią podlega dziedziczeniu.
Z drugiej strony umowa dzierżawy jest podpisywana na okres 29 lat. Długoletnia umowa sprawia, że warto zabezpieczyć w niej swoje interesy, a ważną kwestię stanowią należności publicznoprawne. O co dokładnie chodzi?
Wymieniając należności publicznoprawne związane z dzierżawą, należy wspomnieć o opłatach związanych z wyłączeniem gruntu z produkcji rolnej, jeżeli zajdzie taka konieczność. Ponadto część ziemi, na której nie będzie prowadzona działalność rolna, może zostać objęta podatkiem od nieruchomości, którego wysokość okaże się wyższa od podatku rolnego. Fotowoltaika w postaci farm solarnych jest w Polsce stosunkowo nowym trendem, dlatego nie można wykluczyć pojawienia się kolejnych należności publicznoprawnych związanych z dzierżawionymi gruntami w przyszłości.
Wydzierżawiający ziemię powinien z chwilą podpisania umowy zadbać o swoje interesy. W dokumencie powinien znaleźć się zapis, że istniejące obecnie, a także potencjalnie pojawiające się w przyszłości należności publicznoprawne będą opłacane przez inwestora, czyli dzierżawcę.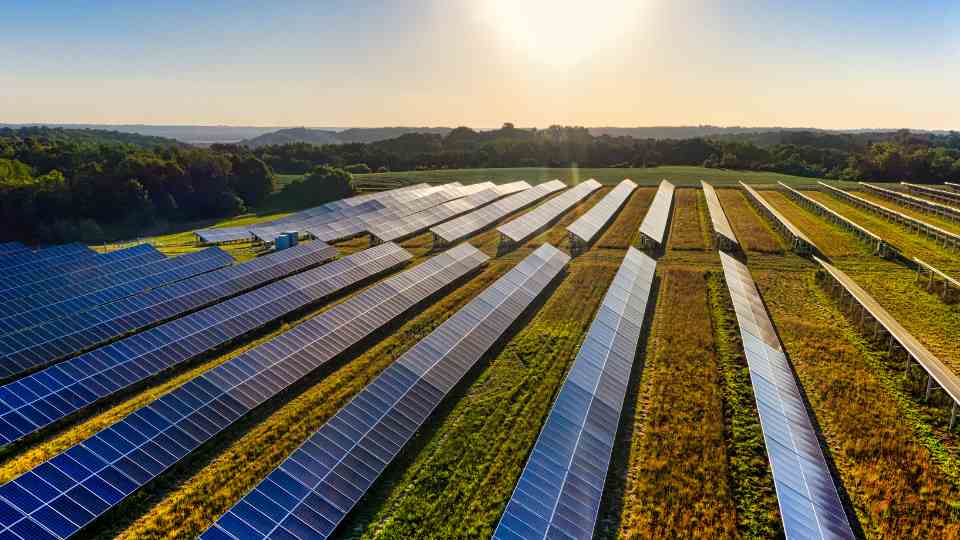 Podatek od dzierżawy gruntu rolnego pod fotowoltaikę
W Green Genius traktujemy naszych partnerów uczciwie. To na nas spoczywają wszelkie formalności związane z budową elektrowni, podobnie jak wszystkie opłaty. Właściciel ziemi decydujący się na dzierżawę gruntu pod fotowoltaikę nie musi przejmować się dodatkowymi kosztami. Po stronie właściciela pozostaje jedynie obowiązek zapłaty podatku rolnego od części gruntu, która nie została zajęta pod budowę elektrowni i pozostaje do dyspozycji właściciela oraz podatek dochodowy od czynszu. Pozostałe należności publicznoprawne są regulowane przez nas.
Optymalna forma opodatkowania
Dzierżawa ziemi pod farmę fotowoltaiczną to w praktyce dzierżawa gruntów rolnych na cele nierolnicze. Ma to swoje istotne konsekwencje podatkowe. Wynagrodzenie czerpane z tytułu dzierżawy podlega opodatkowaniu PIT. Do rozstrzygnięcia pozostaje kwestia, na jakich zasadach opłaca się rozliczyć podatek od dzierżawy gruntu rolnego pod fotowoltaikę.
Z punktu widzenia rolników najbardziej korzystną formą opodatkowania wydaje się ryczałt ewidencjonowany od przychodu, którego wysokość sięga:
8,5% przychodów do kwoty 100 000 zł,
12,5%, od nadwyżki ponad 100 000 zł przychodów.
Warto pamiętać, że podatek od dzierżawy gruntu rolnego pod fotowoltaikę, a więc na cele nierolnicze nie wpływa na wysokość podatku rolnego.
Ryczałt od przychodów ewidencjonowanych to bardzo korzystna metoda opodatkowania zysków czerpanych z tytułu dzierżawy ziemi pod fotowoltaikę. Wybierając uczciwego inwestora, takiego jak Green Genius, który nie obciąża  wydzierżawiających teren ukrytymi dodatkowymi kosztami, właściciel ziemi  może liczyć na naprawdę atrakcyjny zysk!
Dzierżawa gruntów pod fotowoltaikę a podatek VAT
Czy rzeczywiście podatek od dzierżawy gruntu rolnego pod fotowoltaikę, czyli podatek dochodowy, jest jedynym kosztem ponoszonym przez właściciela gruntu? Co z podatkiem VAT? Konieczność jego opłacania jest uzależniona od wysokości przychodów osiągniętych w danym roku podatkowym. Jeśli ich wysokość nie przekracza 200 000 zł w roku rozliczeniowym, nie istnieje konieczność opłacania podatku VAT.