Co zyskam dzięki podpisaniu umowy na dzierżawę gruntu pod farmę FV?
W Green Genius doskonale zdajemy sobie sprawę, że decyzja o wydzierżawieniu działki pod budowę farmy fotowoltaicznej jest dla właściciela trudna. Elektrownia słoneczna to długofalowa inwestycja, dlatego umowa dzierżawy jest podpisywana na 29 lat. Nasi potencjalni partnerzy są zadowoleni z oferowanej wysokości czynszu, który sięga nawet 15 000 zł z hektara rocznie. Jednocześnie z racji tak długiej umowy spotykamy się z pytaniami dotyczącymi dodatkowych korzyści z dzierżawy działki.
 Z tego powodu postanowiliśmy przedstawić je wszystkie w dzisiejszym wpisie. Co właściciel ziemi tak naprawdę zyskuje dzięki podpisaniu długiej umowy z inwestorem? Dlaczego dzierżawa gruntu pod fotowoltaikę jest tak opłacalna na tle działalności rolnej lub innych form kapitalizowania posiadanej ziemi?
Wzrost wartości wydzierżawionej ziemi
Dzierżawa gruntu pod fotowoltaikę jest słusznie postrzegana jako szansa na osiągnięcie bardzo wysokiego dochodu ze względu na atrakcyjny czynsz. W poprzednich latach oferowane przez inwestorów stawki rosły, osiągając obecnie nawet 15 000 zł z hektara. Rynek nieruchomości należy jednak postrzegać z szerszej perspektywy, przede wszystkim uwzględniając wartość samej działki.
Ile wzrośnie wartość działki?
Elektrownia słoneczna zainstalowana na gruncie rolnym to pokaźna inwestycja. Jej wartość, zależnie od powierzchni, sięga kilku milionów złotych. Tak wartościowa infrastruktura znajdująca się na gruncie w praktyce oznacza ogromny wzrost wartości działki, zwłaszcza, że z tytułu jej posiadania właścicielowi przysługuje stały dochód.
Nie bez znaczenia pozostaje fakt, że działka, na której powstanie inwestycja przeszła pozytywną ewaluację ze strony inwestora. Oznacza to w praktyce, że spełnia wszystkie kryteria, by nadawać się do produkcji zielonej energii, bo ma równą powierzchnię, nie jest zacieniona, a także nie istnieją na niej problemy z melioracją. Patrząc daleko w przyszłość, można przypuszczać, że po zakończeniu umowy powstanie na niej kolejna podobna inwestycja, jeżeli właściciel zdecyduje się na taki krok.
Bezpieczny pasywny dochód z tytułu czynszu
Dochód wynoszący nawet 15 000 zł za hektar w perspektywie 29 lat oznacza naprawdę potężny zastrzyk finansowy. Daje właścicielowi działki bezpieczeństwo, bo nie wiąże się z żadnym ryzykiem, jak ma to miejsce w przypadku działalności rolniczej.
Ile wynosi podatek od dochodu z czynszu za dzierżawę?
Na korzyść dzierżawy przemawia też korzystna forma opodatkowania. Stawka 8,5%, zryczałtowanego podatku od przychodów ewidencjonowanych jest relatywnie niska. W dodatku prostota tej formy opodatkowania ułatwia właścicielowi rozliczenie się z Urzędem Skarbowym.
Czy czynsz będzie rósł z każdym rokiem?
Warto zaznaczyć, że współpraca z zaufanym i sprawdzonym inwestorem, takim jak Green Genius, oznacza bardzo korzystną umowę. Naszym partnerom proponujemy coroczną waloryzację wysokości czynszu o aktualną stopę inflacji. Dzięki temu nie istnieje ryzyko, że przychody czerpane z tytułu dzierżawy będą z biegiem lat traciły na wartości. W ten sposób można zabezpieczyć swoją przyszłość lub zadbać o kolejne pokolenia. Spadkobiercy wstępują w prawa wydzierżawiającego wynikające z umowy i pozostają uprawnieni do pobierania czynszu.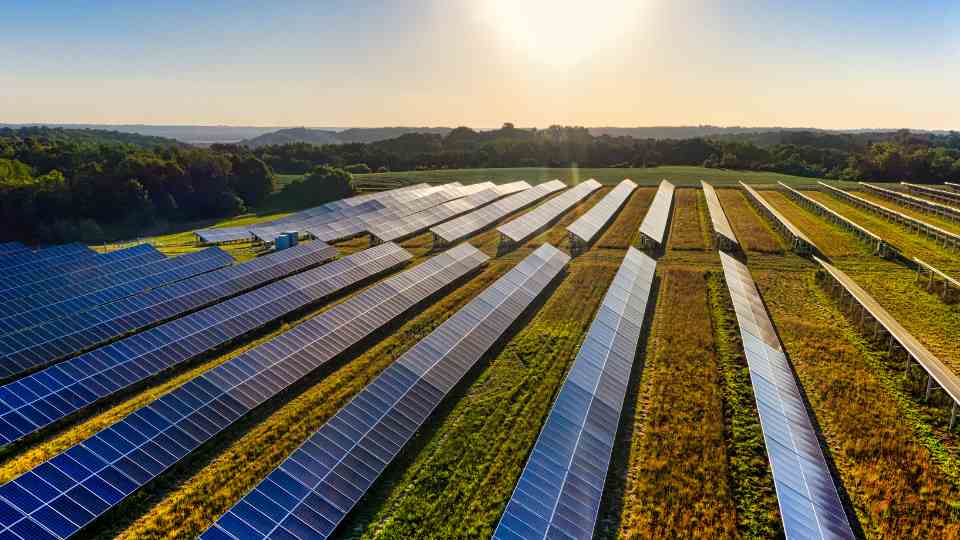 Stabilność dzierżawy
Wydzierżawiający, który decyduje się na podpisanie długiej umowy z inwestorem naturalnie oczekuje, że umowa ta będzie przynosiła zyski w okresie jej obowiązywania. W przypadku podjęcia współpracy z Green Genius jako dzierżawcą, firma nie może wycofać się z umowy wedle swojego swobodnego uznania. Prawo dzierżawcy do wypowiedzenia umowy jest zarezerwowane dla wyjątkowych sytuacji oraz musi nastąpić z zachowaniem 3-miesięcznego okresu wypowiedzenia.
Dlaczego okres dzierżawy trwa właśnie 29 lat?
W tym przypadku kwestie techniczne spotykają się w jednym punkcie z aspektami prawnymi. Po pierwsze trzy dekady to przybliżony okres żywotności ogniw fotowoltaicznych. W tym czasie posiadają one odpowiednią wydajność, która z biegiem lat spada i po pewnym czasie produkcja prądu staje się zdecydowanie mniej opłacalna.
Dodatkowo, wynika to po części z faktu, że zgodnie z prawem, umowy dzierżawy zawierane na czas dłuższy niż 30 lat, są po upływie tego okresu uznawane za zawarte na czas nieoznaczony, zaś zawarcie ich na czas krótszy w większym stopniu daje stronom gwarancję trwałości umowy. Okres 29 lat nie jest jednak związany z kwestią zasiedzenia, nie trzeba się więc obawiać, że dzierżawca "zasiedzi" działkę. Zasiedzenie nieruchomości jest możliwe tylko wtedy, gdy jej posiadacz włada nią jak właściciel, zaś dzierżawca wykonuje jedynie swoje uprawnienia wynikające z umowy dzierżawy.
Szansa dodatkowego zarobku
Mimo tak długiej umowy, właściciel działki wbrew pozorom nie ma związanych rąk. W ciągu blisko 30 lat niejednokrotnie może zmienić swoje plany życiowe, zmianie może ulec również jego sytuacja finansowa. Warto pamiętać, że zawarcie umowy dzierżawy nie wyłącza możliwości sprzedaży wydzierżawianej nieruchomości, nowy właściciel nieruchomości staje się w takiej sytuacji stroną umowy dzierżawy w miejsce sprzedającego.
Mamy nadzieję, że dzisiejszy wpis, rozwiewa ewentualne wątpliwości naszych potencjalnych partnerów zainteresowanych wydzierżawieniem działki pod fotowoltaikę. Gorąco zapraszamy do zadawania ewentualnych pytań, a także bezpłatnego audytu gruntów!