Farma PV – na co zwrócić uwagę przy dzierżawie gruntów?
Wysoki czynsz zachęca rolników i właścicieli gruntów rolnych do tego, by niepewną finansowo uprawę zamienić w stały, pasywny dochód. Na ziemi charakteryzującej się równym ukształtowaniem powierzchni, usytuowanej blisko sieci elektroenergetycznej i wyróżniającej się glebą o klasie IV-VI może powstać farma PV. Obecnie roczny dochód z jednego hektara sięga nawet 15 000 zł. O tym, na jakich działkach instalacja PV jest najbardziej opłacalna dla inwestora, piszemy w innym artykule na naszym blogu. Dziś przedstawiamy zaś krótki poradnik, w którym wyjaśniamy, na co zwrócić uwagę przy dzierżawie gruntów pod fotowoltaikę.
Możliwość korzystania z gruntów, zanim powstanie farma PV
Farma PV to zbyt poważna inwestycja, aby można było ją przeprowadzić w krótkim czasie. Nie chodzi wyłącznie o ustawienie paneli, falowników i pozostałej infrastruktury. To prawdopodobnie najmniej kłopotliwa część inwestycji. Zanim instalacja PV zostanie wzniesiona, inwestor musi załatwić wiele formalności w poszczególnych urzędach. Do niezbędnych dokumentów należą m.in.:
warunki zabudowy,
decyzja środowiskowa,
warunki przyłączenia do sieci,
pozwolenie na budowę.
Projekt farmy PV również nie powstaje z dnia na dzień. Zdobycie niezbędnych pozwoleń może zająć inwestorowi od kilkunastu do nawet kilkudziesięciu miesięcy. Prowadząc działalność rolniczą lub wykorzystując ziemię w inny sposób, warto uzgodnić z inwestorem, że do czasu rozpoczęcia budowy działka będzie wykorzystywana przez właściciela. W Green Genius dbamy o interesy wydzierżawiających, a informację o zbliżającym się terminie rozpoczęcia prac nad instalacją PV przekazujemy z możliwe największym wyprzedzeniem.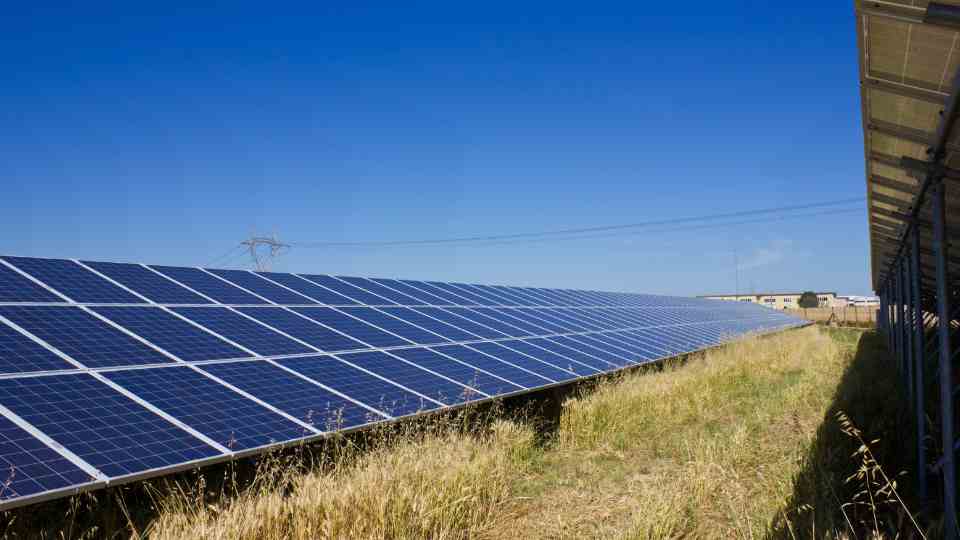 Instalacja PV na gruncie nie musi dotyczyć całej działki
Dzierżawa gruntu pod fotowoltaikę w praktyce bardzo rzadko dotyczy całej działki, jaką dysponuje właściciel. Warto mieć to na uwadze, rozważając udostępnienie gruntów inwestorowi. Teren, na którym powstanie farma PV, zostanie ogrodzony, a następnie przez 3 dekady pracować na nim będą ogniwa produkujące energię. Pozostała część ziemi nie interesuje inwestora. Właściciel może wykorzystywać ją w inny sposób. Ważne, by w umowie z dzierżawcą dokładnie wskazać teren, którego ona dotyczy.
Farma PV budowana w całości na koszt inwestora
Osoby rozważające dzierżawę gruntów pod farmę PV obawiają się niekiedy, że inwestycja narazi ich na dodatkowe koszty. Przy współpracy z wiarygodnym inwestorem takie obawy są bezzasadne. Czynsz z dzierżawy gruntów podlega opodatkowaniu jak każdy dochód, ale właściciel nie powinien ponosić żadnych dodatkowych kosztów. W Green Genius oferujemy przejrzyste zasady współpracy i uważamy, że powinno to być standardem dla całej branży.
Formalności po stronie inwestora
Ta sama zasada dotyczy formalności, jakich wymaga instalacja PV na gruncie. Inwestor powinien otrzymać od właściciela pełnomocnictwa, które pozwolą mu na uzyskanie całej niezbędnej dokumentacji z urzędów. W Green Genius szanujemy czas naszych partnerów, wydzierżawiających nam teren. To do nas należy uzyskanie wszystkich niezbędnych zgód administracyjnych, a także przygotowanie projektu instalacji. Naturalnie jesteśmy też odpowiedzialni za budowę farmy PV oraz jej późniejsze utrzymanie. Nasi partnerzy mogą spać spokojnie.
Dochód z dzierżawy waloryzowany o stopę inflacji
Instalacja PV na gruncie należącym do właściciela to dobry interes dla wszystkich stron. Kilkanaście tysięcy złotych czerpanych każdego roku z jednego hektara robi wrażenie i stanowi świetne zabezpieczenie finansowe. Należy jednak pamiętać, że umowa dzierżawy jest zazwyczaj podpisywana na okres 29 lat. Aktualny poziom inflacji każe przypuszczać, że kwota wskazana w umowie po upływie dekady, a tym bardziej trzech, nie będzie już tak imponująca. W Green Genius doskonale o tym wiemy, dlatego nasi klienci przez cały okres trwania umowy otrzymują czynsz waloryzowany co roku o stopę inflacji.
Demontaż instalacji PV na gruncie po zakończeniu umowy dzierżawy
Szukając inwestora zainteresowanego dzierżawą gruntu pod farmę PV, należy zadbać o jeszcze jedną istotną kwestię: Co stanie się z instalacją po zakończeniu okresu dzierżawy? Demontaż i utylizacja paneli fotowoltaicznych wiążą się z zaangażowaniem finansowym. W Green Genius pamiętamy także i o tym, dlatego w umowie zobowiązujemy się do uporządkowania terenu po zakończeniu współpracy. Działka zostanie przez nas przywrócona do pierwotnego stanu.
Decydując się na wydzierżawienie gruntu pod farmę fotowoltaiczną, warto dbać o swoje interesy, a więc przede wszystkim postawić na współpracę z zaufanym partnerem!